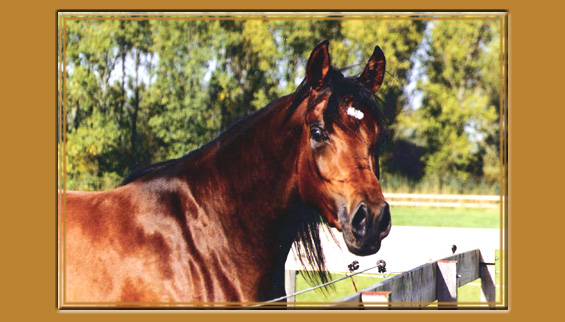 Kiyara M
16.04.1999
Kiyara is one of our foundation mares. She came to us as a foal.
She is very correct in every way, and with Alidaar as her sire and an El Shaklan-daughter as her mother, Kiyara has proven us right to expect some very good foals out of her.
Her sweet disposition makes her a genuine pleasure to have in our stable.
Kiyara is bred by Ellen de Man, Magic Arabians.
Alidaar
Shaik al Badi
Morafic
Bint Maisa El Saghira
Bint Magidaa
Khopho "Khofo"
Magida
Crystal Dream
El Shaklan
Shaker El Masri
Estopa
Jamal Colleen
Sur-Lee
Sassi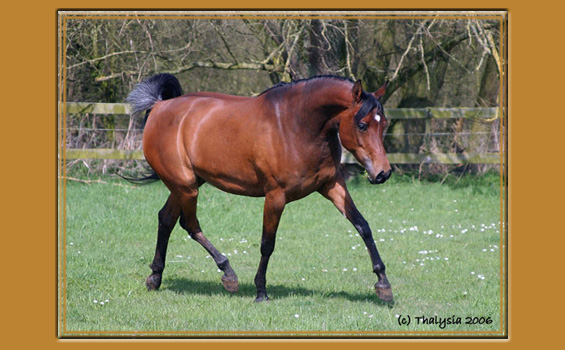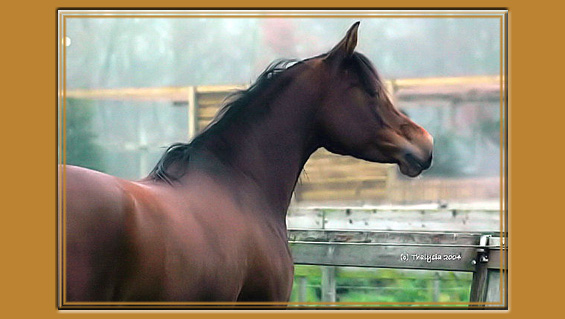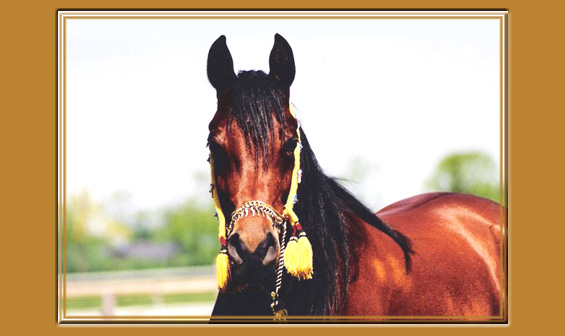 at 2 years