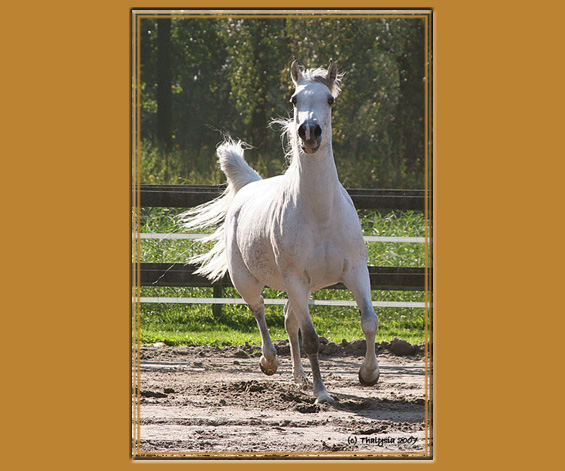 Mabay Pearl
03.02.1993
This flea-bitten mare is a broodmare with El Shaklan influence. Her sire, Mahabi El Shaklan, was National Champion in three different countries.
Pearl is an exceptional mover and excels as a broodmare. In England, two of her progeny are already very successful. Amir Mustafa (2001, by Mustafa) is a multiple class winner and Jr. Champion at 3 years old.
Pearl is bred by Mrs G.M. Murray from Great Britain.
Mahabi El Shaklan
El Shaklan
Shaker El Masri
Estopa
Mohara
Shaker El Masri
Mohena
Pearl Sand
White Lightning
Burkan
Latawica
Rih-El-Barb
Rih-El-Gharb
Shamara